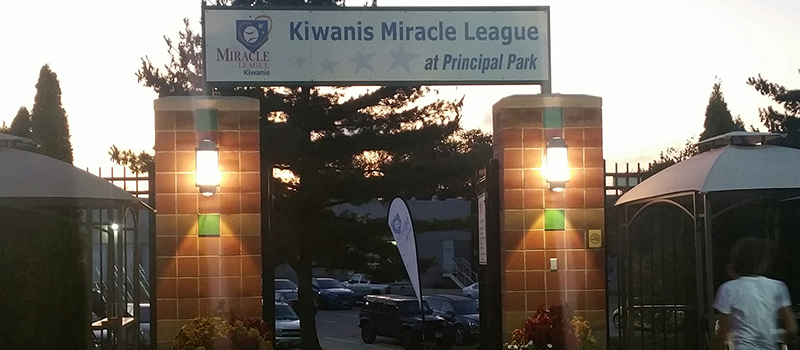 ---
A Note to our Players, Families, Volunteers, and Friends from your KML Board of Directors,
We, like all organizations, are watching the coronavirus situation here in Iowa/Polk County closely.  Reports change by the hour.  At the moment, we continue to plan for our 2020 Spring Season.  We know that you all are looking forward to another season of baseball.  We are prepared, however, to make any changes necessary to keep all safe.  Should this change, we will notify you as quickly as possible.  We are in uncharted territory.
We hope that you will continue to register to play and sign up to volunteer.
HOPE TO SEE YOU IN THE SPRING…
Opening Day is May 9th!
---

Active during MARCH, 2020 at the DOWNTOWN HYVEE!
---
---
"Where there is great love there are always miracles." – Will Cather
---
Kiwanis Signature Project Gold Winner: Kiwanis Club of Des Moines from Kiwanis International on Vimeo.
**********
---
What we do
Kiwanis Miracle League is truly a miracle as it provides a place for children with special needs to enjoy our nation's pastime, Baseball.
But it is truly so much more than that. It is an opportunity for families to come together and enjoy the great outdoors and the spirit of competition. Or at least what WE call competition. You see, everyone bats, everyone scores and every came ends in a tie.
We also have space for dedicated volunteers, our "buddies" who help our players get the most out of the experience. Groups and individuals from all walks of life have volunteered to be buddies or our youngsters and we welcome you as well.  Click on "Volunteer" to learn more!
We also have been blessed with great supporters and financial donations to keep the field running.
Check out our sponsor section >>
One of the best parts about Kiwanis Miracle League is the concession stand and every player enjoys a free drink after the game. Our players LOVE that!
But most of all, Kiwanis Miracle League is something you must experience for yourself. Come out to a game this season!
Volunteer Now!
The Kiwanis Miracle League needs volunteers right away. Be a buddy, or volunteer in a variety of ways!
Click Volunteer to get started >>
Benefits
Improved Self Esteem
Make New Friends
Enjoy Some Fresh Air
Bond with Family and Friends
Eat Great Snacks
Play Ball
Baseball Quotes
"Baseball is the only field of endeavor where a man can succeed three times out of ten and be considered a good performer."
– Ted Williams, Red Sox
BrainyQuote
updated 3.18.20    110:41 AM