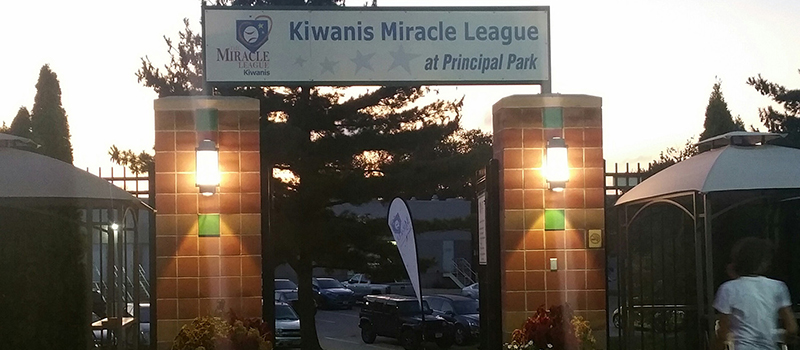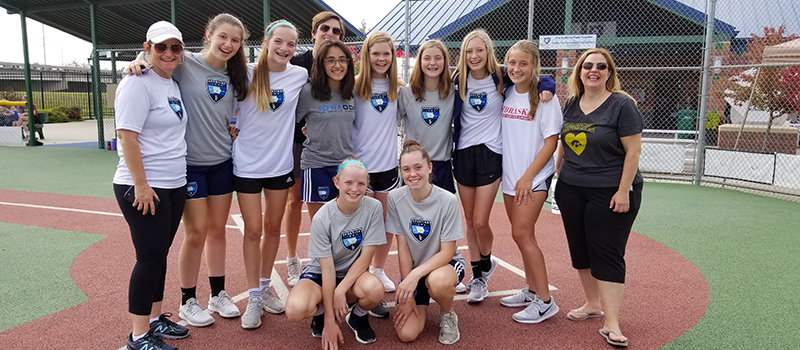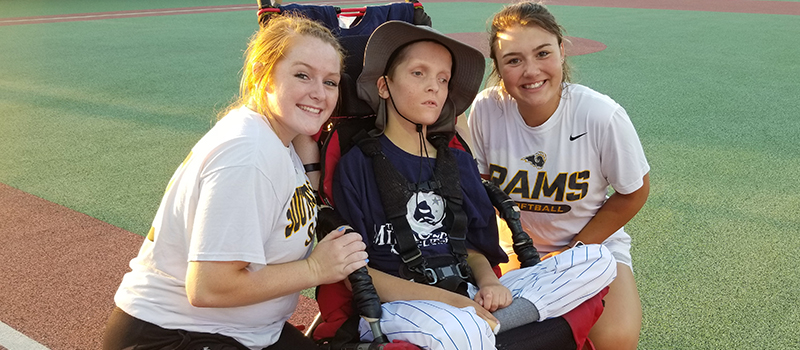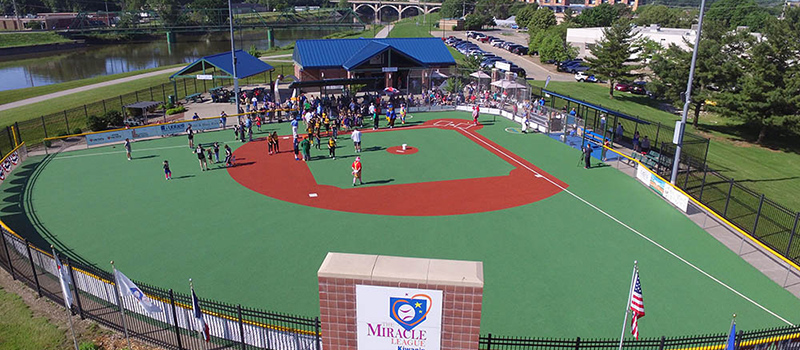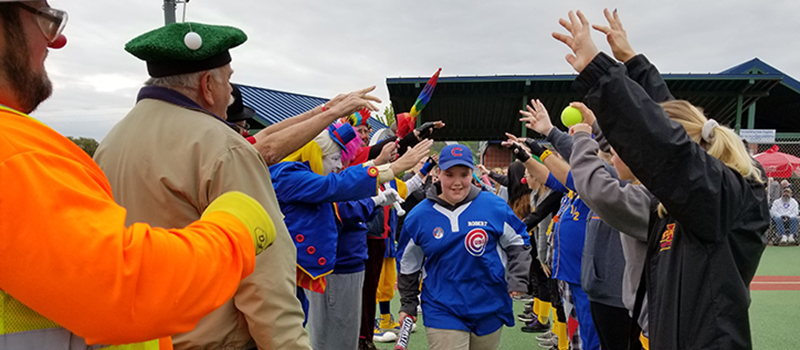 IT'S 2021…SPRING IS A MEMORY…NOW SUMMER IS HERE…FALL CAN'T BE THAT FAR AWAY…AND SO IS BASEBALL!
Thanks to some thoughtful thinking, we were able to  play

ball all four Saturdays in June–with

modifications to hopefully keep all safe.  Our idea of "pop up" games seems to have worked as slots for all 4 games each Saturday were filled.  Plus we added an additional game on the 26th.  Even the rain didn't keep us from playing that day! 
NOW WE'RE THINKING ABOUT FALL. 
Can we revert back to team-based ball?  Do we have enough players interested in playing this fall?  CLICK ON REGISTER to learn more.  REGISTER BEFORE JULY 31 if you can. 
REGISTRATION CONTINUES TO BE OPEN FOR COACHES!  DON'T DELAY!  
June 26

   The Lexi Stiles Memorial Golf Tournament benefited the Children's Cancer Connection and the Kiwanis Miracle League.  Held at Twin Acres Golf Course in Colo, IA.  Golf happened in both the morning and afternoon despite the rain.  The Silent & Live Auctions, Music by Emma Arndt, and other special happenings were a huge success!   Contact Robin Stiles, 515.250.9701, for more information.
September 3

  Vision Financial Group Golf Tourney benefiting Kiwanis Miracle League, Urbandale Miracle League and Ankeny Miracle League.  Copper Creek Golf Course, 8 AM shotgun start.  4-person scramble.  18 holes & cart, catered lunch, door prizes, team awards.  $100/golfer by 8/1; $110 thereafter.  Contact Cindy Vandenburg at c.vandenburg@vfghelps.com
2020 HAPPENINGS
                                                     OOH!  BOO!




The KML ghosts and goblins planned a very successful annual Halloween blast on October 24.   Our 2020 event was safe and healthy and held in our KML parking lot.  Many wore favorite Halloween costumes.  Pictures!  Treats!  Fun!  Players experienced our "trunk or treat" in shifts, team assignments,  as follows:
5-5:30 PM           A's, Brewers, Cardinals, Cubs
5:30-6 PM           Dodgers, Marlins, Mets, Nationals, Orioles
6-6:30 PM           Phillies, Pirates, Red Sox, Royals
6:30-7 PM           Tigers, Twins, White Sox, Yankees, any unassigned players
Our event guides took socially distanced families through the maze of some 20+ decorated trunks.  And all got to experience our unique "candy chutes".   All volunteers and visitors wore masks, too.  What fun!
---

6th Annual Vision
Financial Charity Golf
Tournament held
September 4th
was a huge success!
Some 112 golfers
enjoyed a beautiful
course on a beautiful
day to benefit our local
Miracle League organizations!
Thank you,
Vision Financial Group!
---
BREAKING NEWS:  Unfortunately, our board had to make the decision to  cancel our 2020 Fall Season due to the COVID-19 pandemic.  Like our decision to cancel our Spring Season, we had to keep the health and safety of our players, families, coaches, and volunteers first and foremost in our minds.   
But watch for a special event or two that we will allow us to be socially distanced and safe! 
**********
MAY 9:  WE HOSTED OUR FIRST EVER DRIVE THROUGH

to take the place of 2020 Spring Opening Day!
     While we've had to cancel our 2020 Spring Season, it doesn't mean that we can't have a good time at the ball park, right?  Nearly 80 players/families joined us for our first ever Kiwanis Miracle League "DRIVE THROUGH" on Saturday, May 9th.  While it wasn't "opening day" as we typically know it, all seemed to have a good time!  For most, it just felt good to be near the ball park!  Players wore their uniforms!  They stayed in their cars.  Coaches gave them a "socially distanced" high five!  Our PA Guy announced their names on the PA System!  Cubby Bear!  Shrine Clowns!  DM Fire Truck!  DM Police and squad car! And each player took home a special treat from our KML board of directors.  Teams came through under a schedule:

1-1:30 PM           A's, Brewers, Cardinals, Cubs




1:30-2 PM           Dodgers, Marlins, Mets, Nationals, Orioles




2-2:30 PM           Phillies, Pirates, Red Sox, Royals


2:30-3 PM           Tigers, Twins, White Sox, Yankees, any unassigned players
     We, of course, adhered to the current health guidelines.  We want and continue to want everyone to stay safe.
---

---
---
"Where there is great love there are always miracles." – Will Cather
---
Kiwanis Signature Project Gold Winner: Kiwanis Club of Des Moines from Kiwanis International on Vimeo.
**********
---
What we do
Kiwanis Miracle League is truly a miracle as it provides a place for children with special needs to enjoy our nation's pastime, Baseball.
But it is truly so much more than that. It is an opportunity for families to come together and enjoy the great outdoors and the spirit of competition. Or at least what WE call competition. You see, everyone bats, everyone scores and every came ends in a tie.
We also have space for dedicated volunteers, our "buddies" who help our players get the most out of the experience. Groups and individuals from all walks of life have volunteered to be buddies or our youngsters and we welcome you as well.  Click on "Volunteer" to learn more!
We also have been blessed with great supporters and financial donations to keep the field running.
Check out our sponsor section >>
One of the best parts about Kiwanis Miracle League is the concession stand and every player enjoys a free drink after the game. Our players LOVE that!
But most of all, Kiwanis Miracle League is something you must experience for yourself. Come out to a game this season!
Volunteer Now!
The Kiwanis Miracle League need for volunteers has lessened during the pandemic.  When it's safe and most are healthy, we'll need many volunteers.  Stay tuned!
Click Volunteer to get started >>
Benefits
Improved Self Esteem
Make New Friends
Enjoy Some Fresh Air
Bond with Family and Friends
Eat Great Snacks
Play Ball
Baseball Quotes
"Baseball is the only field of endeavor where a man can succeed three times out of ten and be considered a good performer."
– Ted Williams, Red Sox
BrainyQuote
updated 07.26.21    1:34 PM